About the Kangourou Competitions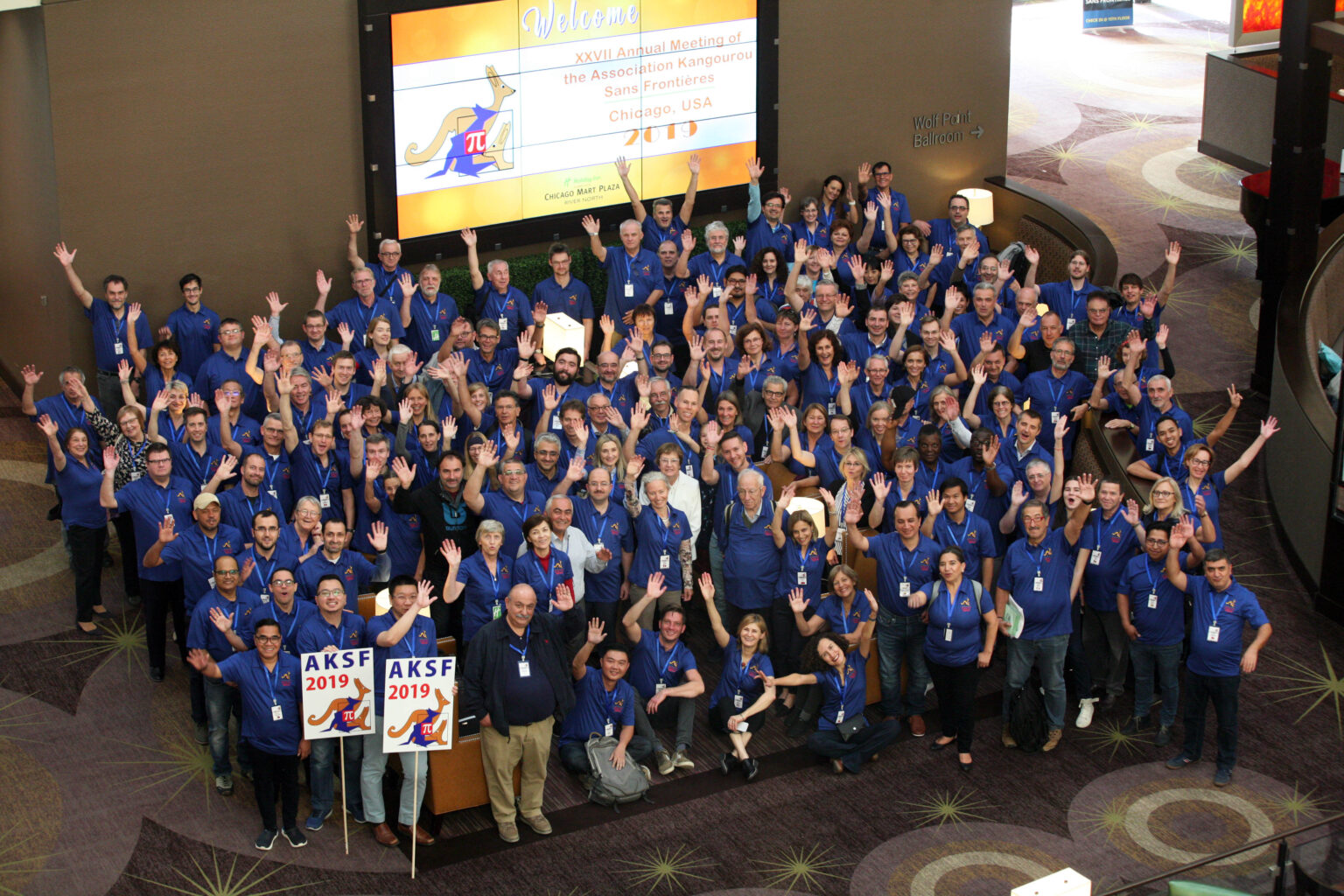 President Gregoris A. Makrides at the KSF Kangourou 2019-2020 Meeting in Chicago.
We are honoured to inform you about the programme of the International Kangourou Competition.
The competition is organized in Cyprus by the THALES Foundation, a member of the international association Kangourou Sans Frontieres, which coordinates the organization of the international competition with student participation in 2008-2018 exceeding 8.000.000 students in more than 52 countries. The competition is addressed to all the pupils aged 6 to 18. Past competition papers can be found here.
This competition promotes the harmonious development of youth using non-formal education, by stimulating the creative and applicative thinking, the intuition, the imagination, the ability to select and to make decisions.
Competitions for the school year
Kangourou Linguistics — Greek
Kangourou Linguistics — English
Kangourou Linguistics — French
Kangourou Mathematics
National License for Organizsing Kangourou Competitions
Ministry of Education Approval
Click here to download the programme for the school year 2021-2022
For more information, please do not hesitate to contact us at 22 283 600 or by email at support@thalescyprus.com